MICRONOX ON16 is a mixture of iron oxides-hydroxides and other functional oxides specially developed to be added directly into the fermentation reactor. This product has been the object of extensive preliminary studies, with successful application in biogas plants. It reacts with hydrogen sulfide to generate iron sulfide and sulfur. Both elements are common components of fertilizers leading to improved properties.
Request Technical Sheet Micronox ON16
Benefits of
MICRONOX ON16
MICRONOX ON16 does not require special storage. Its use does not require any specific training since it does not involve the handling of dangerous substances.This product is delivered in diverse packaging: 20 kg paper bags, fermentable bags and big bags. This diversity allows the most appropriate use in each facility.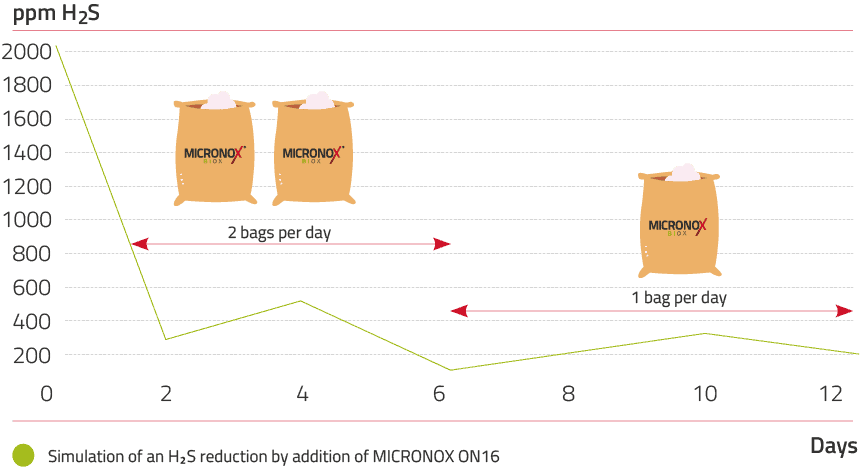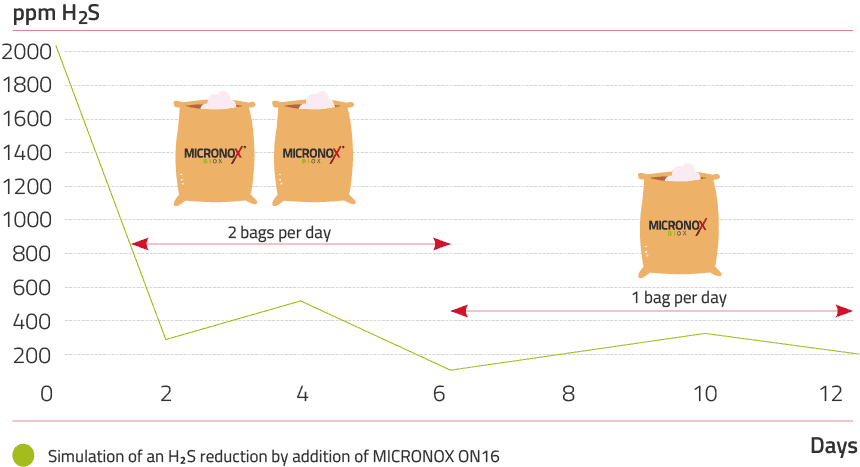 PROMINDSA is a full member of AEBIG y BIOGAS WORLD.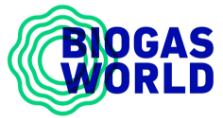 | Comparative table on the efficiency of different methods of desulphurisation | MICRONOX ON16 | IRON CHLORIDE | BIOLOGICAL DESULPHURISATION |
| --- | --- | --- | --- |
| Corrosivity | | | |
| Harmful substances | | | |
| Methane concentration | | | |
| Handling | | | |
| Friendly with the bacterial chain | | | |
| Efficiency | | | |
| Risk of explosion | | | |
| Buffer effect | | | |
| Undesirable reaction product | None | Hydrocloric acid | Sulfuric acid |