MICRONOX ON16is a mixture of iron oxides-hydroxides and other functional oxides specially developed to be added directly into the fermentation reactor This product has been the object of extensive preliminary studies, with successful application in biogas plants. It reacts with hydrogen sulfide to generate iron sulfide and sulfur. Both elements are common components of fertilizers leading to improved properties.
Request Technical Sheet Micronox ON16
Benefits of
MICRONOX ON16
MICRONOX ON16 does not require special storage. Its use does not require any specific training since it does not involve the handling of dangerous substances. Este producto se presenta en diversos formatos: Sacos de papel de 20 kg, sacos fermentables y big bag. Esta diversidad de formatos facilita el uso más adecuado para cada instalación.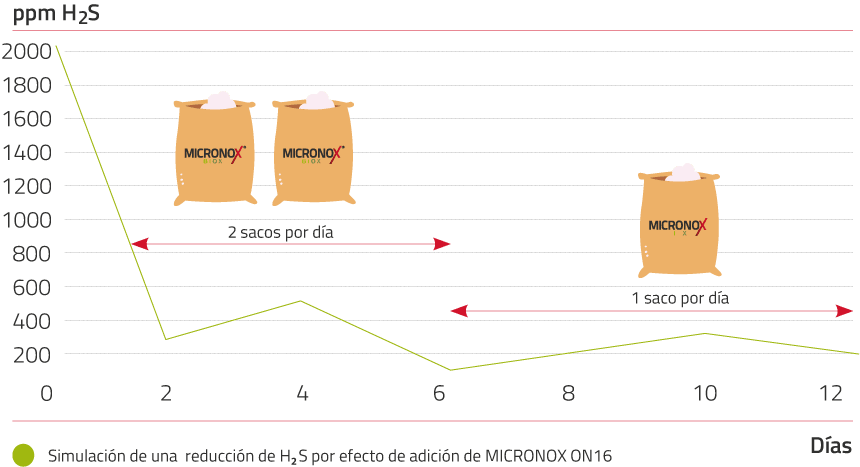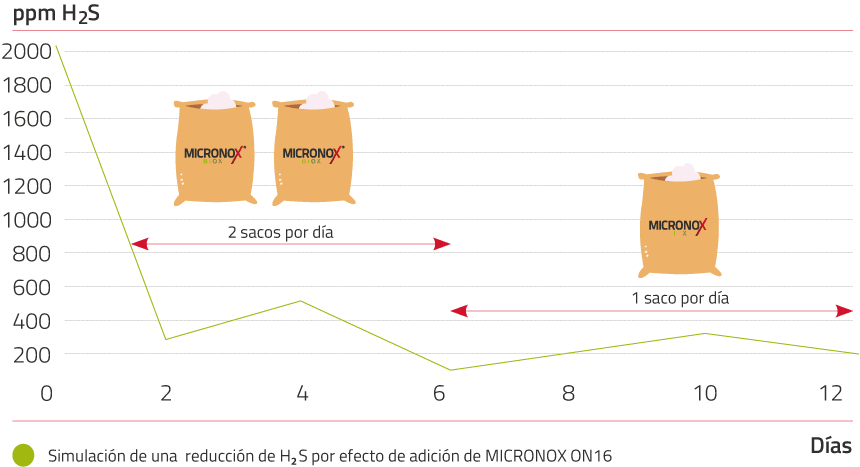 PROMINDSA is a full member of AEBIG y BIOGAS WORLD.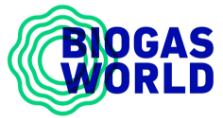 | Tabla comparativa de eficienciencia de distintos métodos de desulfuración | MICRONOX ON16 | CLORURO DE HIERRO | DESULFURIZACIÓN BIOLÓGICA |
| --- | --- | --- | --- |
| Corrosividad | | | |
| Sustancias nocivas | | | |
| Concentración de metano | | | |
| Manipulación | | | |
| Amigable con la cadena bacteriana | | | |
| Efectividad | | | |
| Riesgo de explosión | | | |
| Efecto "Buffer" | | | |
| Producto de reacción no deseado | Ninguno | Ácido clorhídrico | Ácido sulfúrico |